Monitor your sales
Real time updates as they happen. Online monthly reports that allow you to check on your sales and commission for each day, month, or year. Sales are also allocated to individual instructors, allowing you to allocate commission to individuals, or divide sales equally though your school.
We have 2 commission plan's for you to choose. Use our calculator to help you make your selection. And if your not happy with your choice, you can change your plan after 3 month's.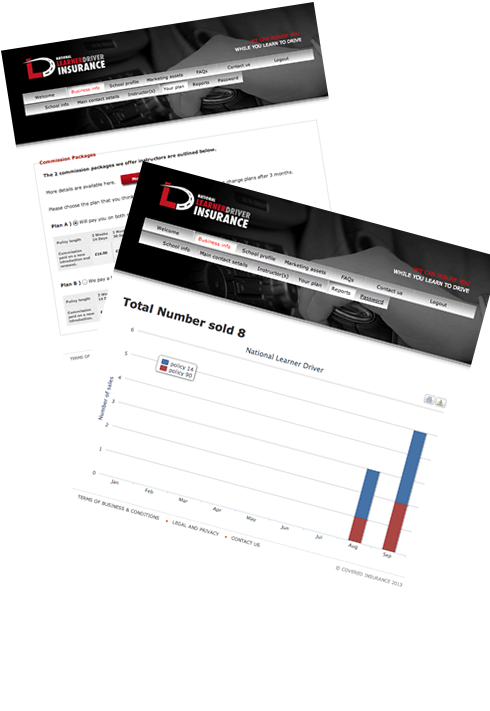 Highlight the areas your school covers, and the services you offer
We give you the option to add up to 6 of the main postcodes your school covers, also the services it offers. You can also add text describing your school. This facility is free and will be linked to our 'find an instructor' map that will soon appear on the Covered Learner Driver site and will be visible to 1000's of potential clients.
You can update your working area and services your school offer's as often as you need.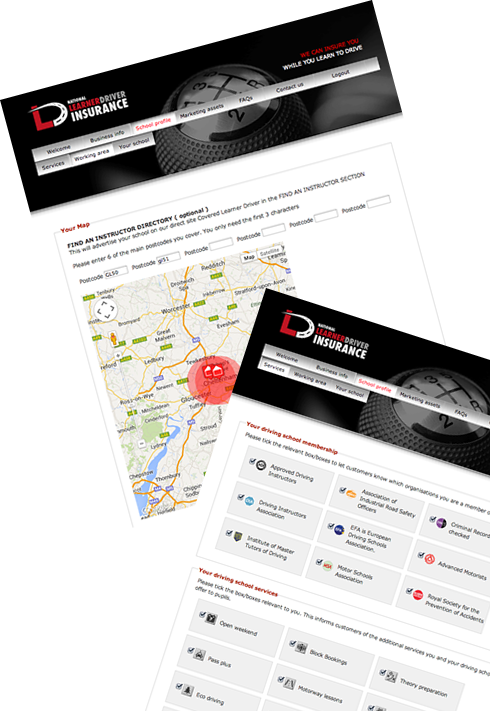 And there are many more functions when you join.
Feel free to contact us you have any questions about the site or becoming an introducer.