Your on line account
You will have full access to your account. View sales, update your details add instructors.
Brochures to hand out to your pupils
The brochure shown below contains the premiums and the choice of policy terms available.
Once you have joined, we will send you a starter pack. This will contain everything you need to introduce your pupils to NLDI insurance.
Once you have received your pack, simply add your NLDI Code to the space on the back of the brochure and direct pupils to the NLDI website on the brochure.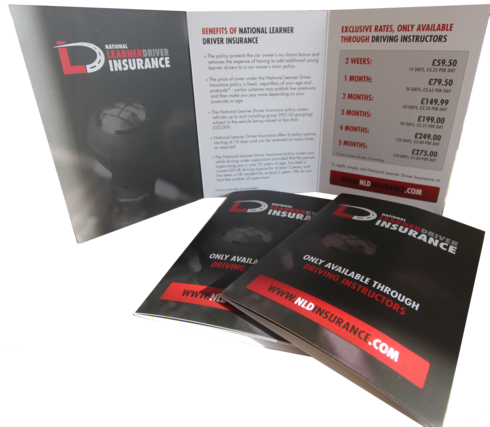 The leaflets are a convinient size to keep in the car and hand out to your pupils. Remember you can order as many of these as you want.